Boat of the Moment
Boat REF# 276124
£29,950.00
1x diesel 40hp
1984
11.25m
Lincolnshire
View Details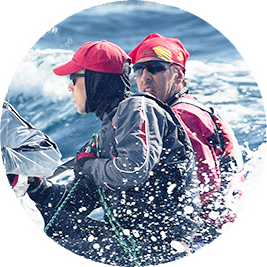 How it works
We take care of every step when it comes to selling your boat.
1
Your broker will advise you of the most suitable price to market your boat at.
2
Your broker will work with you to create a detailed listing for your boat.
3
We handle the negotiation process for you, ensuring you get the best deal.
Why Boatshed?
Boatshed is one of the world's largest yacht brokerage groups that prides itself on giving potential buyers the most complete and accurate picture of the boat that they want to buy.

Boatshed Brokers personally visit every boat that they list, taking unlimited photographs and videos which are available online to registered users anywhere in the world.
Read more
Here's what our customers have to say...
Communications were excellent.
— , Boatshed Lincolnshire
We were so impressed with Tim Kingston of Boatshed. He understood exactly what we were looking for and was very obliging and responsive throughout the whole process keeping us informed at every step along the way but at no time pressuring us to…
— , Boatshed Lincolnshire
Have you ever thought about buying a boat? If you have or are thinking about buying one then I can't recommend Tim Kingston of Boatshed highly enough to you. Tim has a wealth of experience and knowledge when it comes to boats of all shapes and sizes…
— , Boatshed Lincolnshire
Can't fault John Chambers of Boatshed Lincoln on the exceptional service he gave us, he has been very helpful both in obtaining information and providing assistance in getting our boat delivered safely to us.
— , Boatshed Lincolnshire
Good Morning John (Boatshed Lincolnshire),I recently sold my sailing yacht Dream Girl through Boatshed Lincs. My contact was John Chambers, I would like to state that John did an excellent job. He kept me up to date with the sale from a to z and was…
— , Boatshed Lincolnshire
Dear John (Boatshed Lincolnshire), Reference: Moyle Rose : I write to you with reference to the purchase of the above Motor Sailor in June 2011. Firstly, I would like to thank you most sincerely for all your understanding, and guidance. As you know…
— , Boatshed Lincolnshire